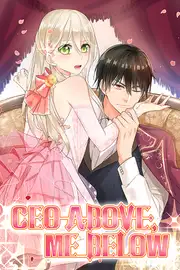 CEO Above, Me Below
By
Manhua • Romance
About This
Summary
What I did is just because I love you. You will be "imprisoned" for life by my love.
He, appeared like a demon in my dream, is the Law.
An imaginary baby tie him, a paranoid but strong and powerful emperor and her, a poor cartoonist. On the bed of love, in the study room of passion and in the kitchen of desires... she has no right to struggle. Just because he is called Ou Gong...