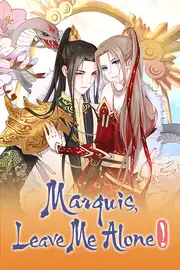 Marquis, Leave Me Alone!
By
Fantasy • 22 Chapters
About This
Genres
Fantasy
Historical
Vampires
Summary
"My marquis always has those days every month...to suck blood! What should I do? " Su Li, a quirky slave girl, is mistakenly bought by the cold-faced and arrogant Marquis to treat his bloodthirsty disease. In the most horrible Marquis' residence in the capital, a series of hilarious stories are coming soon...