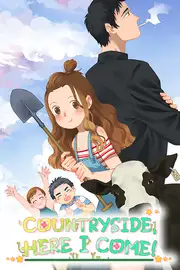 Countryside, here I come!
By
Comedy • 11 Chapters
About This
Summary
Caicai, a sweet white-collar employee, was unexpectedly assigned to the fields for her new job. The beginning of a new life awaits her in the countryside! She meets a cold but attractive senior and a gang of zany coworkers there. Follow CaiCai as she starts her new job, which is full of awkward and humorous situations!