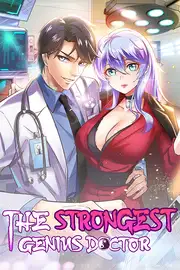 The Strongest Genius Doctor
By
Manhua • Romance
About This
Genres
Action
Comedy
Martial Arts
Romance
Medical
Teen Boys
Cultivation
Summary
A genius doctor unexpectedly started his journey of cultivation and made his way to become invincible.
His deft hands made girls "scream"! His martial arts made villains yeild!
I was a soldier, a doctor, and a cultivator. Now I run around this city while attracting all kinds of beauties. I help people while punishing gangsters. People believe that a doctor only saves lives, but what I'm trying to save is the whole world.