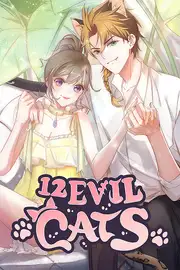 12 Evil Cats
By
Manhua • Romance
About This
Summary
An enigmatic kiss draws out a thousand years of love and hatred and even draws fatal disaster to herself! Where does the evil backstage manipulator come from? Who is the mysterious man?
Is it romantic love between a cat man and the beautiful girl? Or an evil intention?
What? A super sweet senior and a tsundere teaching assistant are both her cat guardians?! This girl with a thousand-year-old jade in her body is the successor to the previous master of these Thousand Year Cat Men. With inexplicable events popping up one after the other, the twelve cat guardians and their ancient secrets are there for this naive girl to slowly unravel...