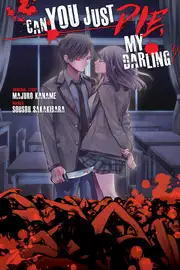 Can You Just Die, My Darling?
By
Horror • 35 Chapters
About This
Genres
Romance
Psychological
Mature
Summary
Taku is a high school student who likes to clean a lot and is a hopeless romantic. On the night before he confesses to his childhood friend, Mika, he was attacked by a deranged man. The next day, he can't remember what happened, but he has the sudden urge to kill Mika!