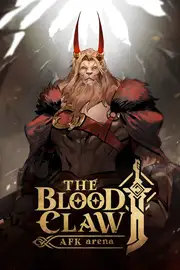 AFK Arena - The Blood Claw
By LilithGames
Manhua • Action
Explicit Content
Content may contain violence, sex, nudity, or strong language. Please confirm your age to read.
About This
Genres
Action
Fantasy
Magic
Anthropomorphic
Super Power
Video Game
Teen Boys
Summary
Esperia is in turmoil as the elemental imbalance causes yet more chaos. Talene and the others travel to The Scorched Expanse, the land of the Maulers, following the guidance of The Windchild in the search for the Earth Guardian.
They find two figures engaged in a fierce battle within the yellow sands. It's Brutus, The Blood Claw, fighting against his treacherous mentor Anasta. What could have made the former Blood Claw betray his people...
The past will slowly unfold in this epic scroll...

Or scan QR Code to download app