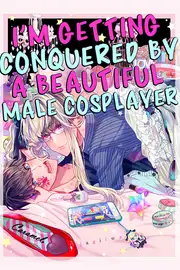 I'm Getting Conquered by a Beautiful Male Cosplayer
By Mobile Media Research
Manga • BL
Explicit Content
Content may contain violence, sex, nudity, or strong language. Please confirm your age to read.
About This
Genres
BL (Boys' Love)
Mature
Adult Cast
Crossdressing
Adult Women
Summary
I'm Getting Conquered by a Beautiful Male Cosplayer
"You can even do something more amazing. I don't mind, if it's you." Sudou, a university student who loves games, has a difficult job-hunting experience. Thanks to a former student who he's friends with, he gets to meet Nagi, a crossdresser he admires. Sudou drinks a bit too much when Nagi shows up looking like his favorite character and listens kindly to his complaints... so he ends up bringing him home and stealing a kiss. Nagi resists at first, but gradually becomes more and more assertive!? The sound of the godly cosplayer's moans keep fueling Sudou's wild excitement...!!

Or scan QR Code to download app