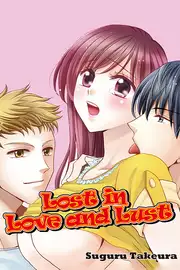 Lost in Love and Lust
By MEDIADO
Manga • Romance
Explicit Content
Content may contain violence, sex, nudity, or strong language. Please confirm your age to read.
About This
Genres
Comedy
Romance
Ecchi
School
Love Polygon
Adult Women
Summary
"No… we can't here…ah!" In a bathroom…so close to where their friends are… Juri is a college student. She belongs to the movie club and is dating a fellow member Shuichi for 6 months. In April her junior from high school appears. Why... She panics and couldn't tell anyone that he is her ex... Taku says "I can't give up on you..."
Juri is confused about her feelings. Shuichi loves Juri. Hina likes Shuichi. Hayakawa likes Hina. The movie club is full of dangerous relationships!

Or scan QR Code to download app