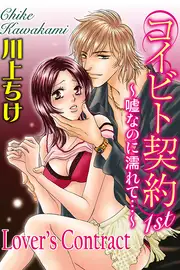 Lover's Contract
By MEDIADO
Manga • Romance
Explicit Content
Content may contain violence, sex, nudity, or strong language. Please confirm your age to read.
About This
Genres
Romance
Ecchi
Adult Cast
Adult Women
Childhood Friends
Summary
Holding her down and forcibly exploring her body with is fingers and tongue… Marina is reunited with her friend from junior high she looked up to, Shinya. However, the present Shinya is nothing but a facade and she is at the mercy of his body.
"Why did it turn out like this?!" Marina cannot forget the pained expression on Shinya's face. In order to find out what happened, Marina must step into the night world...but a nasty trap is waiting?!
The Forbidden erotic romance story!

Or scan QR Code to download app